A messy affair!
I have been very vocal about my disagreements with everything that Tata Motors does as far as brand building of their cars is concerned. It is no secret that the marketing team is totally letting the company down. One sees it in their advertisements and also in their sales figures. And being a former employee at Titan Industries (a TATA company), I cannot help but see the irony of how the group has the best and worst marketing teams under the same roof! With TATA motors, it is a classic case of:
"If you don't stand for something, you fall for anything".
Every car of theirs promises to be everything! Here is an ad by Indica Vista. Not V2, EV2, or the many other confusing versions:
Now here is the ad for a Nano which is half the price of the Indica:
According to me, brands should be treated like people. When you think of a brand, you should be able to visualize a person in your mind. Eg: when you think of Axe you picture a 17 or 18yr old boy, from a well- to- do family, who flirts, and dresses casually. He is someone you wanna hang out with. Do a similar exercise with Pepsi and see! Coke on the other hand has a broader audience, but the collective traits are very clearly defined in all communication.
Now when you think of Tata Motors, what comes to mind? Is it a person you would rely on? Is it someone you aspire to be like? Does this person have a sense of humour? The blurrier the image, the worse the marketing strategy. It is a simple formula. Brands need to first know who they are and what they stand for. Only then can they convince their customers. Also, there needs to be some consistency in communication, which only comes from clarity at the strategic level.
Lionel Messy!
Let's take their latest splurge for example – Lionel Messi as a "global brand ambassador". Here is what Mayank Pareek, president (passenger vehicle business unit), Tata Motors, had to say to explain this move- "While cricket is popular the message we got was that it was not considered cool. Whereas football has achieved that 'cool status' ".
The very fact that the brand ambassador has been hired basis what he represents and not what the brand stands for is a huge mistake. It's as though TATA motors is depending on Messi to make it cool! It's a classic example of a brand that is playing second fiddle and lacks confidence in itself to deliver. And the #madeofgreat hashtag really has no connect with what Mr. Pareek said about Messi or football, nor does it resonate with the product they are launching- Zica (now called Tiago). It is a campaign where the brand seems smitten by its own brand ambassador and is in awe of his persona. That can never work in the long run! And if he is the Brand Ambassador of Tata Motors and not just Zica, then let's not forget that it is the same company that sponsored the IIFA when they launched Zest.
The other thing that is bothering me as a brand consultant is the fact that they are using Messi to launch a 3-4lac rupee car, which is being advertised on all possible media- Economic Times, hoardings, TV, Digital. Who is the target audience? If this car is competing with i10 and Celerio, is the full page ad in the Eco Times really the right medium?
It's as if the Brand Manager wanted to meet Messi and has managed to fulfill his dreams at the cost of Tata Motors! There is no other way to explain this association and campaign where crores of rupees are being spent. Even the campaign route is driven by Messi himself, that too, the club he plays for. (It's Fantastico!)-Not the company or the product. I think TATA Motors should shuffle the team and get some people from Titan to set things in order.
Here are some rules that we at Barefoot Brand Consultancy try to tell clients to keep in mind before going for a Brand Ambassador:
He / She must complement the personality and philosophy of the brand. Only then will it be a long-term and impactful association
The brand Ambassador should never overpower the brand or product itself.
The target audience is a big consideration and so is the tone of voice and positioning of the brand.
Nothing like anything!
One brand that has done a great job with this is Micromax. The strategy to hire Hugh Jackman was a master stroke and they never let him overshadow the brand or the product. Micromax kept all of the above points in mind while getting him on board, and fitted the campaign story beautifully with the product! Now that is COOL!
This kind of a campaign only comes from absolute clarity on who the brand is and where it wants to go. It was clutter-breaking and really put Micromax in the premium "aspirational" segment. We provide that clarity to our clients by doing something called a Brand Evolution exercise which follows the mentioned process: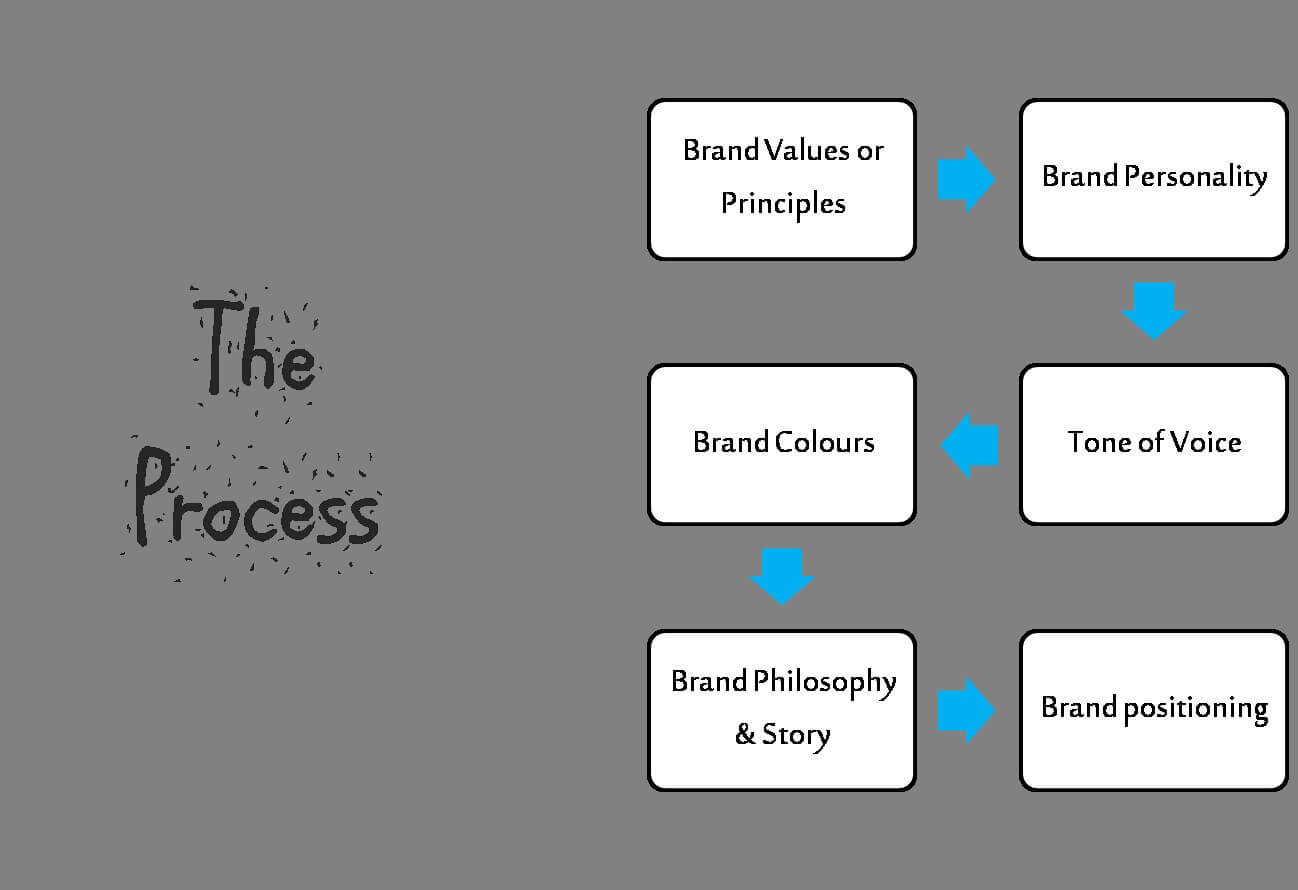 This exercise gives our clients a lot of clarity at the very beginning and helps them stay focused. It defines the brand as a person and guides the communication routes and campaign design as well.